"Wearing a set of goggles that distorts reality isn't the first thing to come to..."
– Josh Stylman / Racing the Sundown: The Glass Collective: See More, and Farther  in response to the Glass Collective Announcement particularly this quote: "Glass represents a future of freedom. A future where you spend more time focused on the people you are with and the experiences you are...
"The Internet is a big fan of the worst-possible-thing. Many people thought..."
– Paul Ford Bitcoin May Be the Global Economy's Last Safe Haven - Businessweek (via fred-wilson) true.
Three eras of currency
Commodity based, e.g. Gold Politically based, e.g. Dollar Math based, e.g. Bitcoin
"Culture is suspicious of technology. Politics is mostly indifferent to and above..."
– http://www.ribbonfarm.com/2011/06/08/a-brief-history-of-the-corporation-1600-to-2100/
The art of being wise is the art of knowing what...
As the art of reading after a certain stage in one's education is the art of skipping, so the art of being wise is the art of knowing what to overlook. The first effect on the mind of growing cultivated is that processes once multiple get to be performed by a single act. Lazarus has called this the progressive condensation of thought. But in the psychological sense it is less a condensation...
454 W 23rd St New York, NY 10011—2157: Well right,... →
America had sent the squarest motherfuckers it could find to the moon and the moon sent back humans. Armstrong became a teacher, then a farmer. Alan Bean became a painter. Edgar Mitchell started believing in UFOs. And also managed to crystallize the experience of seeing your entire planet at once: You develop an instant global consciousness, a people orientation, an intense dissatisfaction...
"The goal is to become HBO faster than HBO can become us."
– Ted Sarandos, Netflix's chief content officer, speaking to GQ for a profile of Netflix chief Reed Hastings. This will go down as the year that HBO either made the right choice or the wrong choice not to go after the stand-alone Netflix model. Netflix is coming out swinging with House of Cards and...
Star Wars: Machete Order
blam: Should you watch Star Wars in Release Order or Episode Order? Rod Hilton argues for a third option: Machete Order. Agree or not, it's a fun read… ha true
"Scaling is about dealing efficiently with events that occur with a predictable..."
– http://www.ribbonfarm.com/2012/10/15/economies-of-scale-economies-of-scope/
What would be the greatest technological leap...
I possess a device in my pocket that is capable of accessing the entirety of information known to man. I use it to look at pictures of cats and get in arguments with strangers. via
The Cable Company Dickbag Problem →
parislemon: Susan Crawford for Bloomberg: The Internet has taken the place of the telephone as the world's basic, general-purpose, two-way communication medium. All Americans need high-speed access, just as they need clean water, clean air and electricity. But they have allowed a naive belief in the power and beneficence of the free market to cloud their vision. As things stand, the U.S. has...
Favorite recent video games & books
Video games: Micro miners (ipad) - Look past the hipster 8-bit graphics. It's a great (light) physics puzzle game. Flow (iphone) - From the "minute to learn, lifetime to master" genre. Elegant game design. Letterpress (iphone) - Super fun game that all the techies are playing. Watch out for friends who write Python scripts to cheat! ;) Bridge Constructor (ipad) - Great puzzle...
"There is no guy on Zaarly saying road...
"There is no guy on Zaarly saying road construction is his passion. Artisanal road construction, perhaps, but not the actually useful sort." http://pandodaily.com/2012/12/09/ask-any-entrepreneur-the-freelance-economy-is-a-suckers-game/
"If Harvard wishes to retain its primary existence as a gigantic..."
– http://www.theamericanconservative.com/articles/paying-tuition-to-a-giant-hedge-fund/
Kitchensurfing Blog: Nothing Restores Humanity... →
christmasgorilla: Hurricane Sandy did a number on New York. While much of the city is returning to normal life, parts of the city are devastated. At Kitchensurfing, we had an interesting week. But the best part of the week was being inspired by the chefs in our community. We got a call on Thursday from chefs that were headed to the Rockaways to prepare hot food for those in need. We sponsored...
"Hello. Its louis here. I'm clacking this to you on my phone in my dressing..."
– Louis CK, in am email sent this afternoon (via laughterkey) thinking about watching SNL tonight for the first time in a long time.
BlackBerry 10 Coming Sometime Between 6 Months... →
parislemon: Jon Fingas: Worried that RIM might face any further delays of BlackBerry 10? Don't be. CEO Thorsten Heins just confirmed at his BlackBerry Jam presentation that carrier testing for the new OS should begin this October, and that the platform launch is still slated for early 2013. Serious question: does RIM realize that I have an iPhone 5 in my hands right now? That it came out...
"A Kickstarter where every project is guaranteed would be the same safe bets and..."
– Perry Sums up what is great about all Internet marketplaces.
The webOS Dark Horse →
parislemon: Over the course of the next year, I'm guessing we see more and more Android partners get fed up with some aspect of the OS — be it the hardships making money, Google's own intentions, lawsuits, etc. With that in mind, webOS remains a dark horse for something interesting.  But, as Brian X. Chen points out, HP is putting fewer and fewer resources into it as the move to open source the...
Preparing for the iPhone Next →
parislemon: A great rundown from AnandTech of what we're likely to see hardware-wise in the next iPhone. Their special sauce? A combination of leaks, history, and good old common sense. To that end, they predicted that the next iPhone wouldn't feature NFC. A good guess, as Jim Dalrymple quickly Yep'd it so. This is surprising news to some for three reasons. First, many had predicted that NFC...
Tim Cook ends first year as Apple's CEO on a high... →
parislemon: I'll say. I love Apple, but new management doesn't get tested until they try to create a new product line.
Recommendation systems
It seems that users have spoken: recommendation systems are a feature, not a product. On the (desktop) web, this means that recommendations either need to be 1) embedded in a consumption experience, the way they are on Amazon or Netflix, or 2) attached to a discovery mechanism, which (usually) means SEO'd via Google a la TripAdvisor and Yelp. I learned this the hard way at Hunch....
Party rounds
The phrase "party rounds" refers to financing rounds where there is no lead investor. Instead, lots of investors - often including large VCs - put in $100k each or less. Party rounds have been popular for a few years now, so there is enough history to know how they turn out. For investors, they're usually bad. It's hard to disentangle cause and effect here, but most likely...
why it's so hard to build investment models for...
Various funds claim to have good predictive models for startups. Smart people who have looked at this problem are skeptical. - It is very hard to get your hands on solid historical data. The publicly available data is incomplete and often just wrong. Some big VC firms have pretty large & accurate data but even those datasets are likely way too small (see below). - There is so much randomness...
Nat Turner: Can the healthcare industry afford a... →
natsturner: It's hard to think about. The healthcare industry would be rocked if a cure for cancer was produced, and probably couldn't afford it. Cancer is a huge problem for our country and world, but it's also a huge business. From what I've read, it can be one of the more profitable specialities of many… markets tend to fail in healthcare
Google Fiber Is The Very Best Of Google →
parislemon: Milo Medin of Google: It's easy to forget how revolutionary high-speed Internet access was in the 1990s. Not only did broadband kill the screeching sound of dial-up, it also spurred innovation, helping to create amazing new services as well as new job opportunities for many thousands of Americans. But today the Internet is not as fast as it should be. While high speed technology...
"I mowed lawns to get my first Nintendo system, so my measure of success was to..."
– Charles Forman (via david) great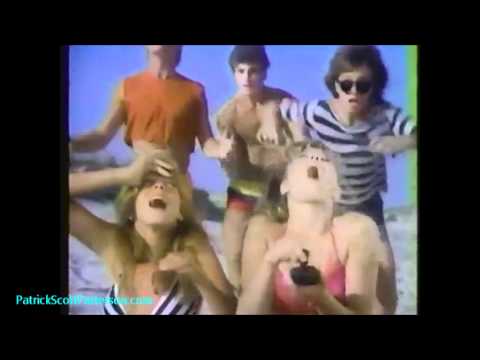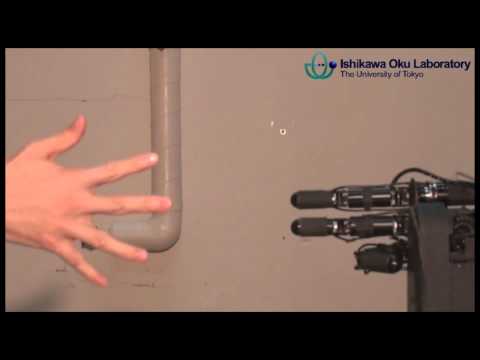 "Nathanial Moon, bulging with muscles, called it "the ultimate revenge of the..."
– Venice Beach Bodybuilders Fear Google Is Kicking Sand at Them http://www.nytimes.com/2012/06/20/us/bodybuilders-flinch-at-googles-venice-beach-incursion.html?_r=2&ref=technology
"If you asked people in 1989 what they needed to make their life better, it was..."
– http://farmerandfarmer.org/mastery/builder.html
"When art critics get together they talk about Form and Structure and Meaning...."
– http://www.ribbonfarm.com/2010/03/18/the-turpentine-effect/